Ease Your Stress with These Holiday Inspired Hairstyles
11.30.2021
Now that it's December 1, bring on the holiday parties, fancy dresses, good food & spirits, and cute holiday-inspired hairstyles! At Rizzieri, we know how stressful the holiday season can be, so we are here for all your hair needs to ensure your hair looks its absolute best for all those special occasions. 
We've put together a list of favorite hairstyles that promise to get you into the festive spirit all season long. 
Vintage hairstyle: 2021 version. Curly bobs, detailed updos, and perfectly-shaped waves – vintage hairstyles are the perfect choice for looking fabulous this year. It's stood the test of time and our hairstylists can help you determine the best vintage look to give you the vibe you're looking for while complementing your holiday ensemble. 
Smooth, relaxed waves. Whether you want to look like a fairytale princess on Christmas Eve or want a cool sophisticated look with long, flowing easygoing curls, this style is for you! Your stylist can give you the waves you want so they flow freely, are controlled in a half updo, or show off with the perfect festive ponytail.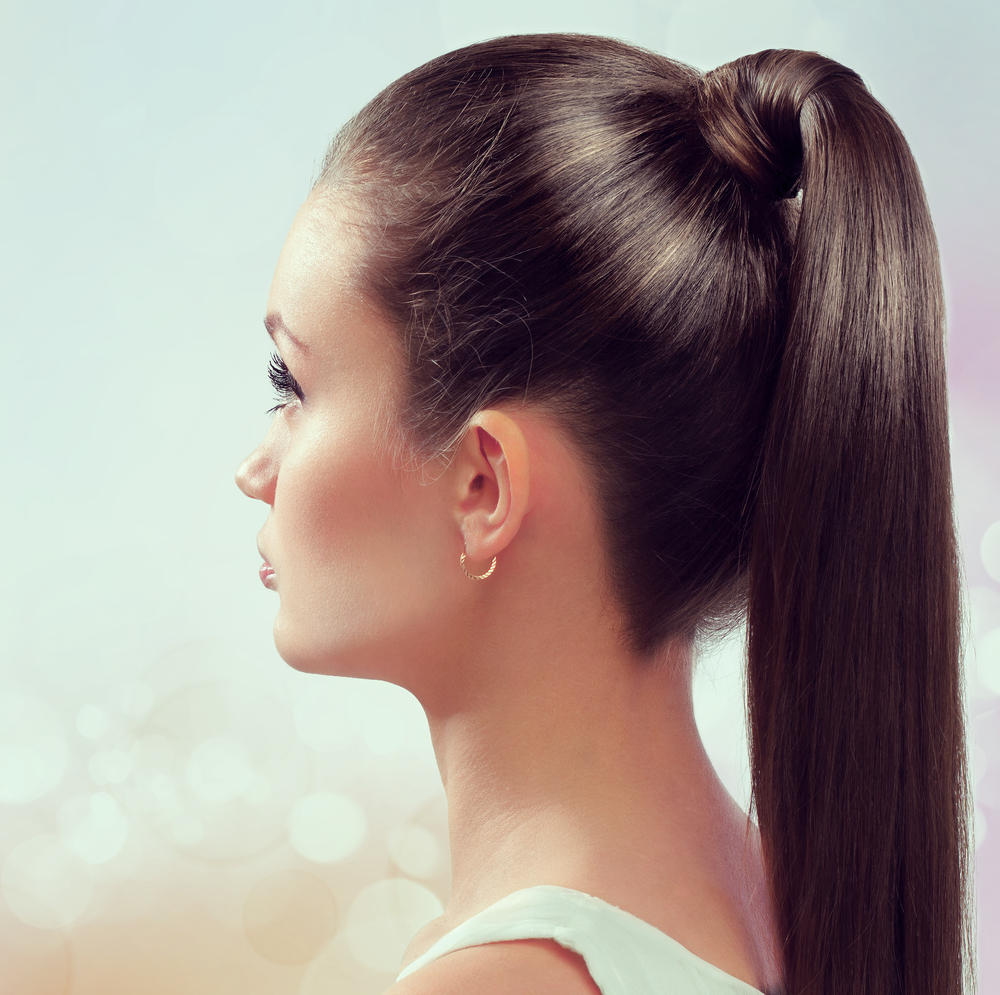 Chic ponytail. Ponytails are often seen as practical and easy ways to throw your hair up as needed. However, ponytails can also be an awesome look for both day parties or evening cocktail parties. You can do as simple or extravagant as you want with a pony; the hair can be flawlessly straight, wavy, detailed with hair wrapped around the base, twisted at the sides, or even accessorized with pearls, jewels, or other bling on the ponytail itself for a head-turning look. 
French twist. There's something about the elegance of the French twist that has made it a timeless classic. You'll look perfect for any formal event in an elegant dress with a French twist hairstyle. The advantage of this hairstyle is that it's light enough to easily last all night long without having to check the mirror. A French twist can only be done with medium or long hair so ask your stylist if your hair is long enough. You can also add some soft tendrils to fall on each side for a delicate, romantic look.
Side-swept hairstyle. A hot look on the red carpet, the side-swept has many options. It can be the whole hair or just the bangs. No matter which you choose, it's one of the cutest hairstyles we're seeing for the season because the side-swept hair accentuates the jawline, making your face look slimmer while highlighting your festive earrings. Ask your Rizzier stylist about mixing this hairstyle with a loose braid or free-flowing waves. 
Boho braids. Bohemian braids are famous for their carefree yet graceful vibes. They inspire many great party hairstyles for any occasion. Twists, partial updos, and even messy braids can all be done with the boho influence for the perfect Christmas hairstyle. 
Twisted tie-back. Whether you're in a hurry or just want a simple hairstyle, all you have to do is part your hair in the middle, roll the left and right sections toward the back of your head, and attach with some fun, cheerful pins. As an extra, you can also add a ribbon and you're ready for your holiday party in no time! This is a great style for your Rizzieri stylist to do after creating loose waves for a polished look. 
Stylish ribbons. If you're wondering at what age do ribbons become inappropriate, the answer is never! Hair ribbons have no age limit when done correctly. A little velvet black ribbon is a pretty touch to any half updo style while a festive full silk scarf holding back a ponytail can be a great touch to your outfit as well. 
Accessories. Accessories can indeed make or break an outfit – and the same is true for hair accessories as well. If you're having your stylist do an updo, be sure to have some fun finding hair accessories that match your ensemble, and then bring them with you! Diamond pins, pearl headbands, hair ties, a jeweled barrette – whatever you choose they can complete your look for a memorable night.
At Rizzieri Salon & Spa, our hair experts are ready to help you find the perfect hairstyle for any party or gala you're attending this holiday season. We have two convenient locations to serve you. Our Moorestown location, conveniently located in Moorestown Mall at 400 NJ-38 Suite 1440, Moorestown, NJ, and our Washington Township location at 389 Ganttown Road, Sewell, NJ. Give us a call: Moorestown – 856-985-1225 or Washington Twp – 856-582-3750. Or you can book online for both our Moorestown and Washington Township locations.